Vulkollan® – durable polyurethane elastomer for demanding industrial use
Vulkollan® is one of the oldest, most known and best quality polyurethane elastomers. Purado Oy is the only Finnish company that has a license allowing the manufacture of Vulkollan®.
Due to its excellent features Vulkollan® is a popular material for different industrial applications requiring high durability. Vulkollan® that has gone through strict quality control is an excellent choice for wheels, rollers, tremble and shock absorbers, noise and consumptions decreasing coatings, power transmission joints etc. It is also used in seals and wipers.

We are Finland's most advanced polyurethane elastomer product expert and a reliable manufacturer.
Versatile material knowledge and product development
Our material knowledge and product development is top-class. Our functioning is innovative and we constantly improve our materials and the products made out of them. Our specialists have a broad understanding of raw materials and they are able to use research, product development and testing to customise solutions that meet our customers' needs in the best possible way.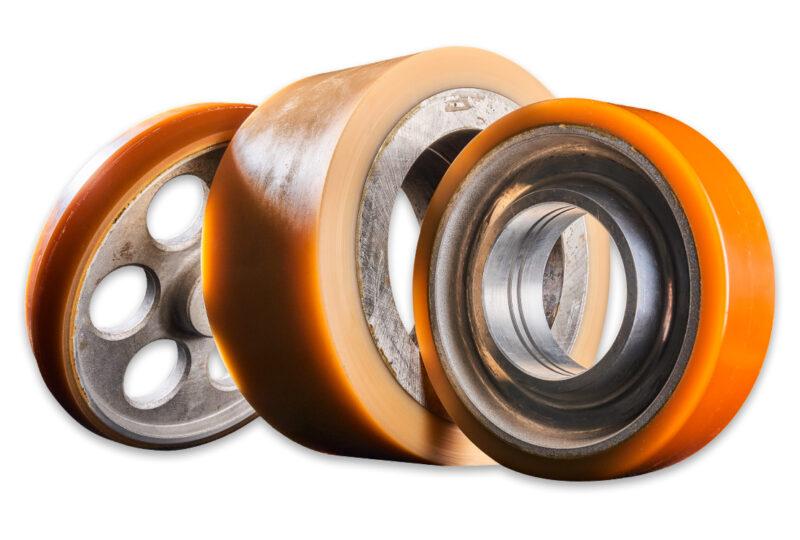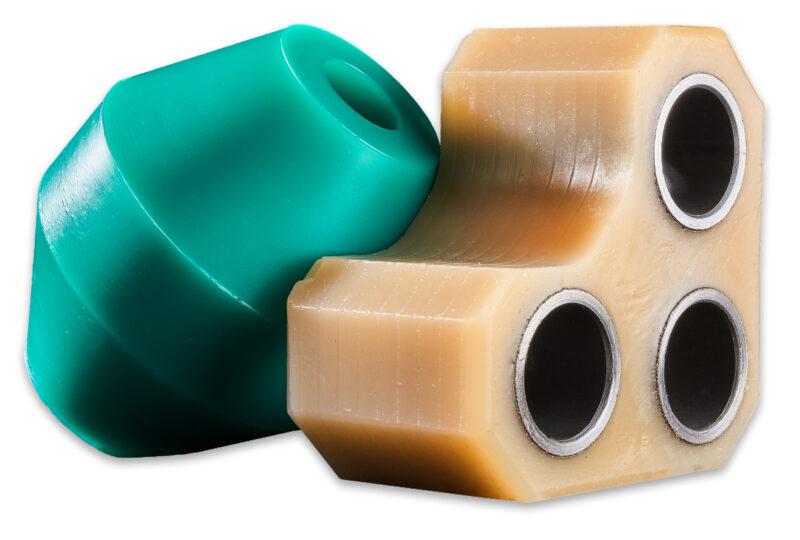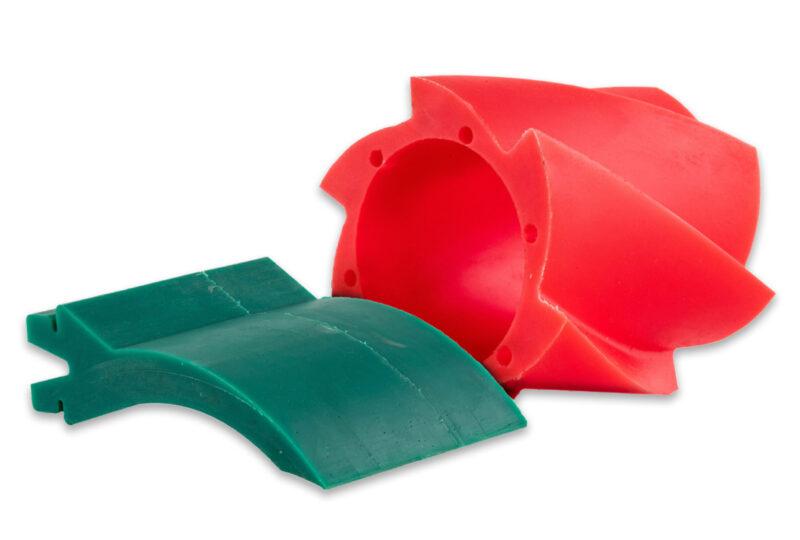 Polyurethane elastomer as a material
Polyurethane elastomer has many unique features that make it an excellent option for abrasive use. The key features include high elasticity, excellent durability for wear and tear, low residual compression and tolerance for gases, oil, hydrocarbon and ozone. Polyurethane elastomer attaches well to metal which makes it a good raw material also for wheels and rollers that require extreme durability.
Even though polyurethane elastomer is an excellent substitute for rubber, high degrees (>80 °C) and humidity may shorten its service life. Do you want to know more?
If you're not sure if urethane elastomer suits your needs, please be in touch – we are here for you.